Went to Xaymaca last night with my sis and her officemates. Got home at 4:30AM! We enjoyed Brownman Revival's reggae music as usual. Eating, drinking San Mig, singing along and dancing on top of the bench as usual.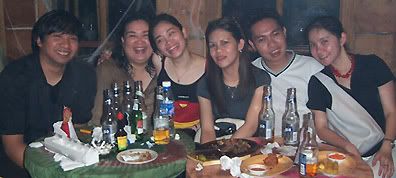 with my sister's friends: eric, my sister, me, kel, tam and abbie



there's reden, our cool waiter -- he always reserves the nice seats at the back for us and he's ever-alert to give us our San Mig and water kaya he gets a nice tip every Fri!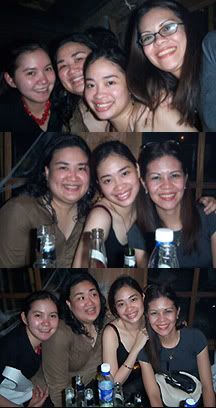 mooore pictures of our flushed faces (due to the San Mig and super give na give reggae-dancing)

*********

We invaded the boys in their "new" hide-out upstairs...

Series of hit and miss pictures...


dang! i was cropped!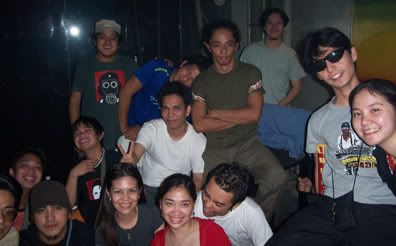 YEY! the super dooper complete brownman pix -- including jotay the band manager (center, wearing white tee and doing the sungay to kel) and the sound engineer dude (ricky?) (kaya lang he was cropped...); jayson on vampire mode na!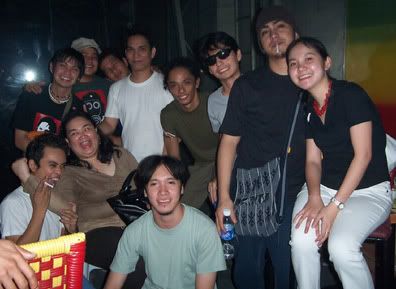 jayson still on vampire mode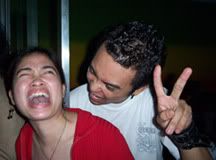 buffy the vampire slayer.... heeeelp!!!
HAPPY HALLOWEEN EVERYONE!