ang iniiiit sa loob ng xaymaca. i swear.
The last time I've been to
Xaymaca
was last May for my sister's bday celeb. Last night, I came back to Xaymaca since it was
Brownman Revival
's soft launch for their album. Right now, their debut single
Maling Akala
(remake of E'heads hit)
is making waves in MYX's countdown. Last night, their album
"Steady Lang"
was launched to the Xaymaca denizens.
The energy of everyone was high... it was supeeer hot and smoky inside... hehe, what else is new in Xaymaca? ;-)
I didn't want to lose the effects of the lights inside the reggae bar so I didn't use the flash of my digicam. The result were beautiful artsy blurry pics :)
alphy
dennis
dino [this one's my fave blurry/time lapse/motion effect thingie]
the horny boys: ambet, jayson and jojo

januarie


Our pictures...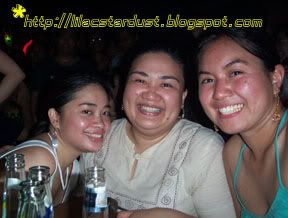 me, my sister and lizzie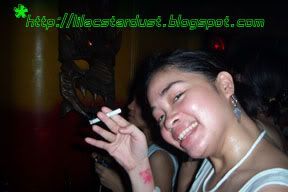 no, i don't smoke! 'just hamming it up for the cam ;) that's my sister's yosi...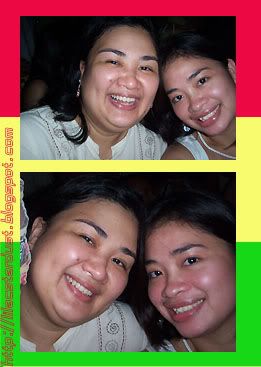 me and my sis


Syempre, I had my album inlay signed. Huwaw. Since the band is composed of 9 guys + their band manager, it took quite some time for me to complete the signatures ;)


*click pic for larger view*

by row:
signature of jotay the band manager;
januarie - percussions;
alphy - guitars;
jao - bass;
ambet - trumpet;
jojo - saxophone;
jayson - trombone;
dennis - drums;
kenneth - keyboards;
dino - vocals