'Had our company Christmas party yesterday night. Twas held in our very own cafeteria which was magically transformed into a jungle -- complete with dried leaves, trees and flowing water on the side. Most of the employees were dressed in safari-inspired outfits and jungle animal costumes. We hired two face painters so most of us had our faces painted to match our outfits.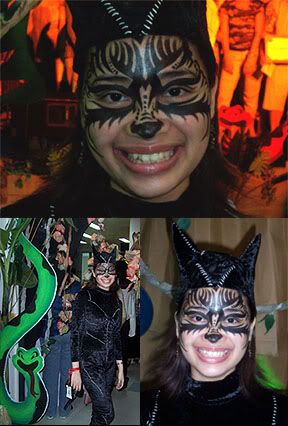 me, my purrfectly painted face and my velvet catsuit!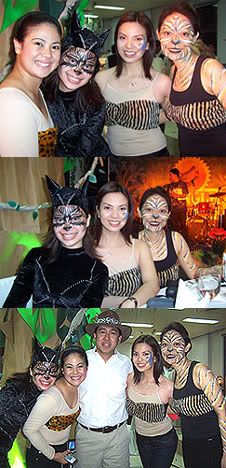 the Entertainment Imaging team (we sell motion picture films). we gals borrowed our costumes from Viva Entertainment. last photo: me, bianx, ed, vic and jane.



i'm gonna miss this boss of mine!
buddy is my boss for my other dept. - Digital & Applied Imaging (we sell digicams & inkjet paper). he's pursuing greener pasture by end of this month. left photo: buddy, me and vic.




with edwin who used to be with Entertainment Imaging. he's with the consumer group now.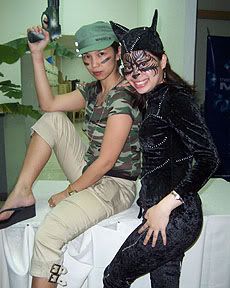 with gizelle in our FHM-ish pose :P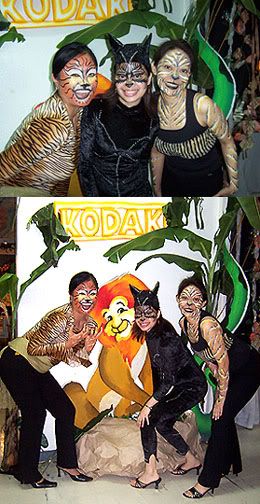 the three felines of the night with, ermm, the Lion King :P
with pam (left) and jane (right).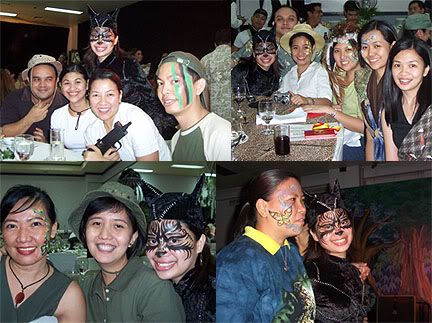 with other party animals!
clockwise: (1) with luigi, wilma, ge and rico; (2) with darius, michelle, sheryl, joan and wena; (3) with evelyn; (4) with razel and yeyette.